It was raining PB's for TTG members on a cold and frosty Saturday morning at Gloucester City Parkrun this weekend with Ryan Green (20.51), Adey Cole (24.00), Louise McGowan (24:51), Katie Keates (28.52) all getting Parkrun PB's.
Well done all, clearly our coached Tuesday run sessions are doing the job!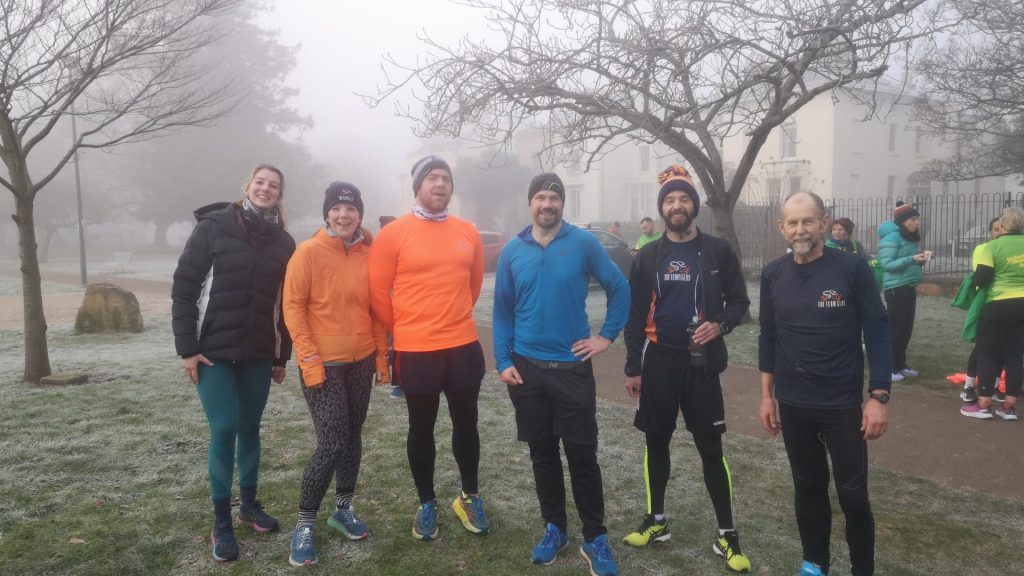 Elsewhere TTG members tried not to fall off while mountain biking in the Forest of Dean, the first time cycling the full Verderers trail in a while, and warming up with a post ride sandwich and a fire. Hopefully the first of many "alternative" cycling trips.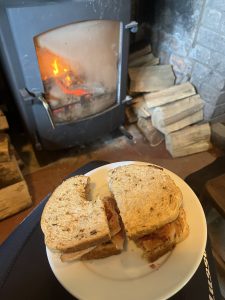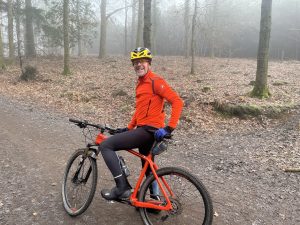 Monday was also our monthly committee meeting, where members of the committee get together to discuss the daily operations of the club. Topics this month included welcoming/congratulating our new coaches, Charlie Barnard (L2) and Chris Basnett (L1), an update on our finances, plans for the coming season and most importantly feedback from our members. This feedback is vitally important to the club, any feedback you do have, you can pass to your Club member Reps (Ryan Green and Hannah Randall).
---
Next week, alongside the standard sessions throughout the week, we have a couple of additions:
First up is our first Club social event of the year, a trip for a curry on Friday 27th which after a long January is sorely deserved, check the club WhatsApp for details. We are looking at putting on more social events throughout the year, if you've got any ideas please speak to the club social secretary (Gordon Saunders).
Second is a trip to the British Track Championships at the Newport velodrome on Saturday 28th. Tickets are still available, and a great chance to see the pro's in action as well as a great value day out.
Of additional note, a large TTG contingent is also heading up to race the Mayhill Massacre in two weeks time (Sunday 4th February), a great local event (as long as you don't get lost!)
---
Next Week
| | |
| --- | --- |
| Monday | Social Run (Check WhatsApp for Details) |
| Tuesday | Coached Run at Oxstalls Campus |
| Wednesday | Coached Swim at GL1 |
| Thursday | Zwift (Check Whatsapp for Details) |
| Friday | Curry Social! |
| Saturday | Cycle TBC, British Track Cycling Championships |
| Sunday | Cycle TBC |