The week started off with a nice and easy social run around Gloucester on a slightly chilly Monday evening. Won't be long until the light is with us rather than the headtorches. These social runs are generally really well attended, and the pace is always relaxed, they take place (almost) every Monday, with the committee taking it in turns to host.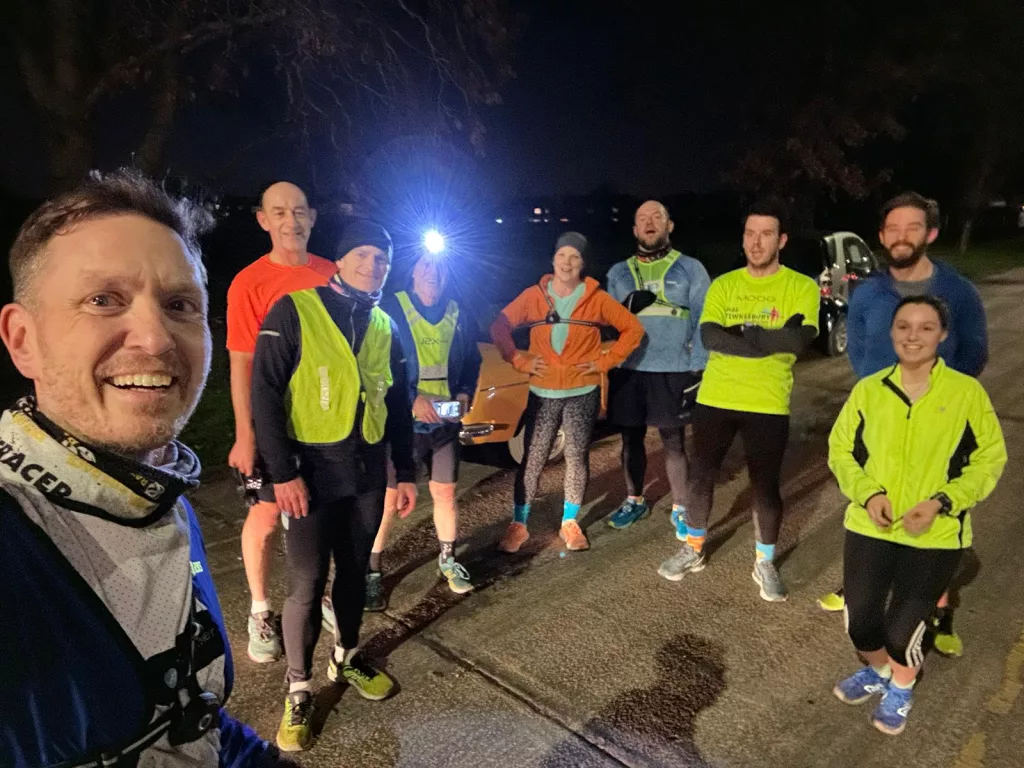 ---
Coached run on Tuesday was Hill Reps, starting from Oxstalls Campus car park in preparation for Mayhill Massacre at the weekend. Always a "fun" session!
---
Wednesday was our coached swim session at GL1. Members will have undoubtedly noticed that we're currently down to one coached swim a week due to factors outside of our control, rest assured that it's our intent to bring back a second swim as soon as we possibly can and we are actively working on it! Keep your eyes peeled on the WhatsApp group.
---
Thursday saw our weekly Zwift ride, kindly hosted by Gordon. This week was a nice Sweet Spot session. These rides happen weekly at 1830 on a Thursday for about an hour, with Gordon rolling his dice to pick a workout, but don't let that put you off. You're welcome to free-ride or choose your own session!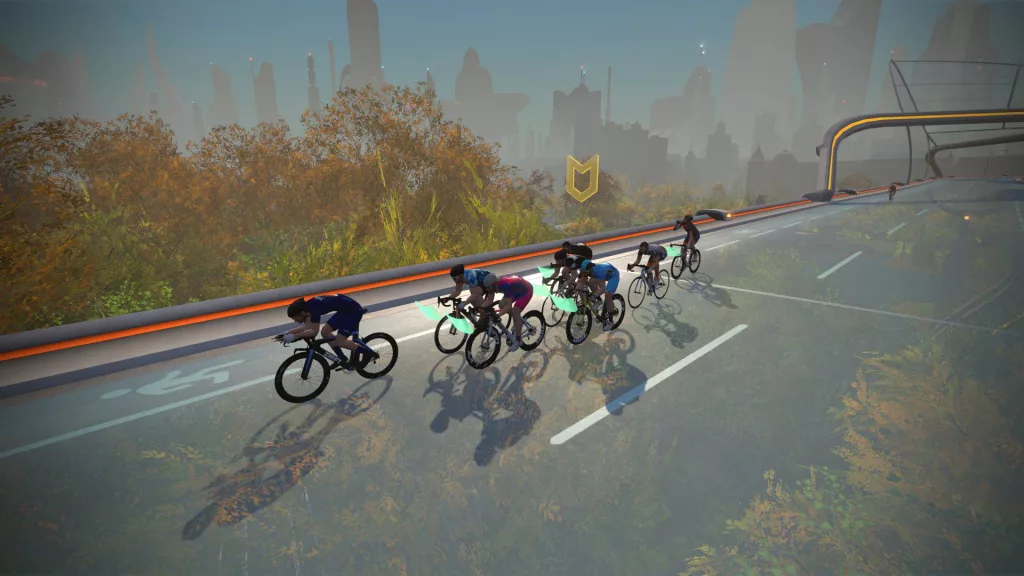 ---
Saturday was the first (of hopefully many!) nice and easy social rides. The aims of these sessions are to reintroduce people to riding out on the roads after a winter away.
It was a great success with three members first group rides with the club. Jon was also making his return from injury.
The weather was great, the group was a good size and the pace was nice and social (23kpmh / 14mph). The roads were quiet and in good condition and the route took a trip around the Elmore loop with a shoot down to Arlingham. There was an unplanned but very welcome coffee stop down at Arlingham due to a slight mechanical which made for a slighter later finish than initially expected (a bit of amusement – make sure your spare tube isn't split before finally fitting the cold tyre to save having to do it all again!) But all in all a lovely ride with good chat.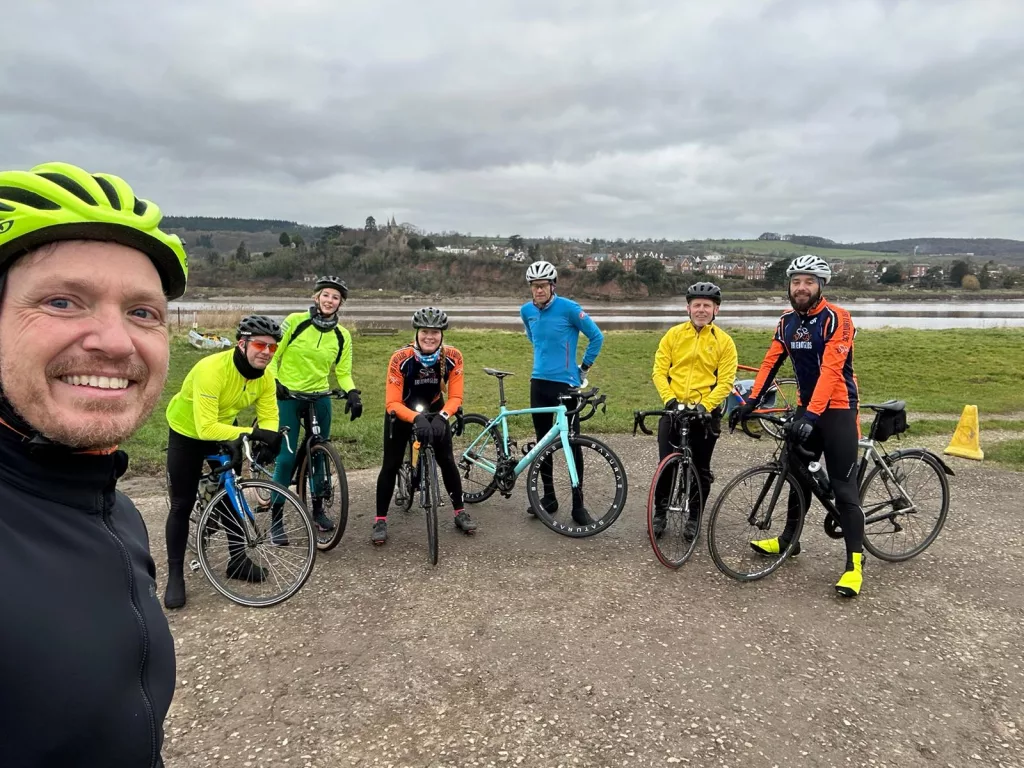 Cheers for the company Guys and Gals!
If you are interested in joining these rides, keep an eye out on the group chat 😁
---
Sunday was race day! Mayhill Massacre is a great local event, cunningly hosted at MayHill. This year was the clubs second year "organising" a group to go and race, with 12 mostly branded members trudging through the mud for a mix of the 8 and 16 mile races. It's not an easy event, with around 450m of climbing over the 8 mile course. We're proud of all those that showed up, with some great improvements on last years results, with TTG members bagging both "Second Male" (John Collins) and "Third Female" (Katie Weeks) for the 8 mile race.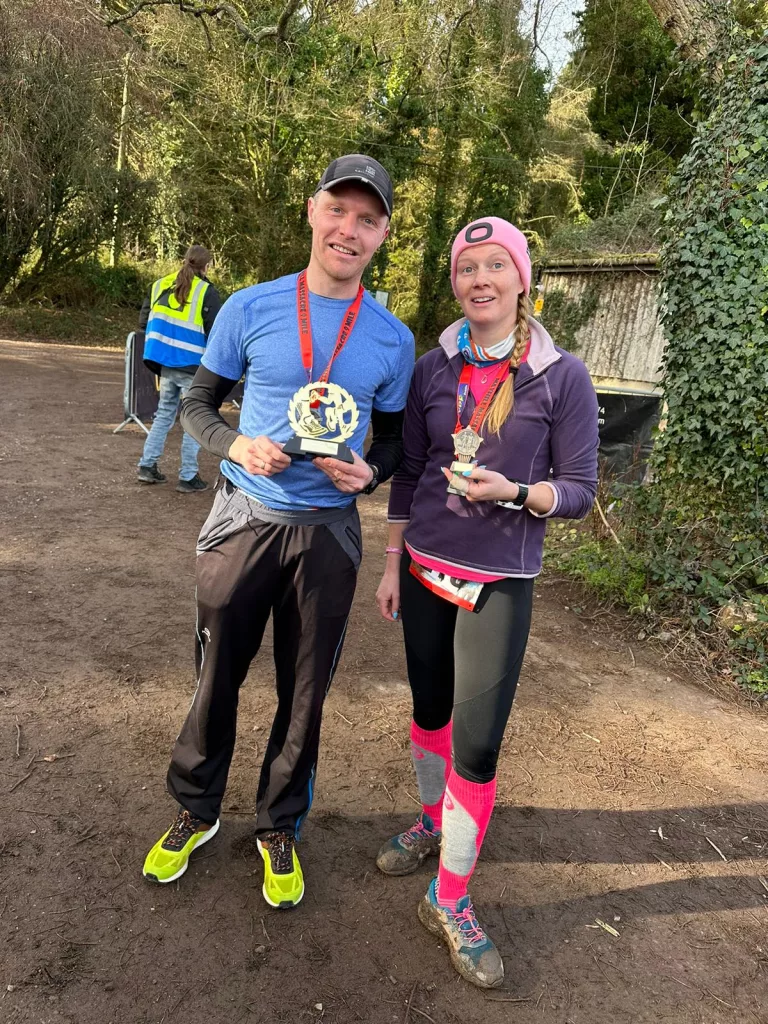 Results: here
Photos: here
We're always open to new events to turn up "mob handed" to, if you've got any ideas feel free to ping your member reps (Ryan Green and Hannah Randall) and we'll try and make it happen.
Reminders
Don't forget to follow the club on Facebook and Instagram, as well as join the club Strava!
Also, Jane and Rob have an update on "The Forces March": The Veterans Charity: January Update (enthuse.com)
If you're planning any races, please let us know by filling in the form here.
We Need you! Make sure you add the club race to your diaries: 28th May 2023, we will need support marshalling! Also please make sure you tell everyone that'll listen, it's a great event and we look forward to seeing some fresh faces, as well as return visitors!
---
Next Week
Monday
Social Run (6:15, at Sainsburys in Hempstead, 35-40 Mins)
Ping Gordon if you're coming.
Tuesday
Coached Run at Oxstalls Campus
Wednesday
Coached Swim at GL1
Thursday
Zwift (Check Whatsapp for Details)
Friday
Saturday
Bike TBC
Sunday
Bike TBC
Tewkesbury Aquathon