A Month has passed since the last write up so there is plenty to cover in this "one month" roundup. If items have been missed out, I apologise, however, if there is something you want to share please let us know.
Weekend Riding
Starting off by going back to the Easter weekend, which saw 3 rides put on over the days by Ryan, Tricky and Pete. Varying distances and routes saw members out making the most of the bank holiday weekend in what was generally nice weather and some pleasant rides to boot.
Easter weekend riders
Ryan's Good Friday Bulls Cross ride 35 miles approx. Ryan, Chris & Adey
Tricky Easter Saturday Ride – 45 miles approx. Tricky, John Holland, Mike Daly
Pete Jones Easter Sunday ride 45 miles approx – Pete J, Chris P, Adey & Tim Heaysman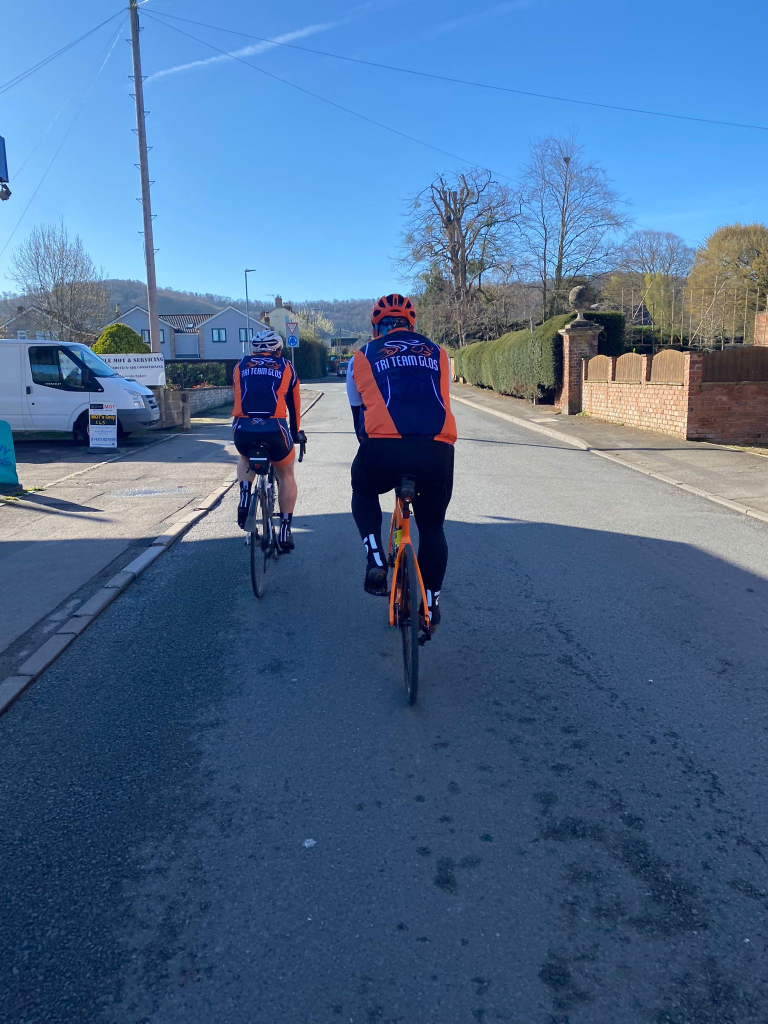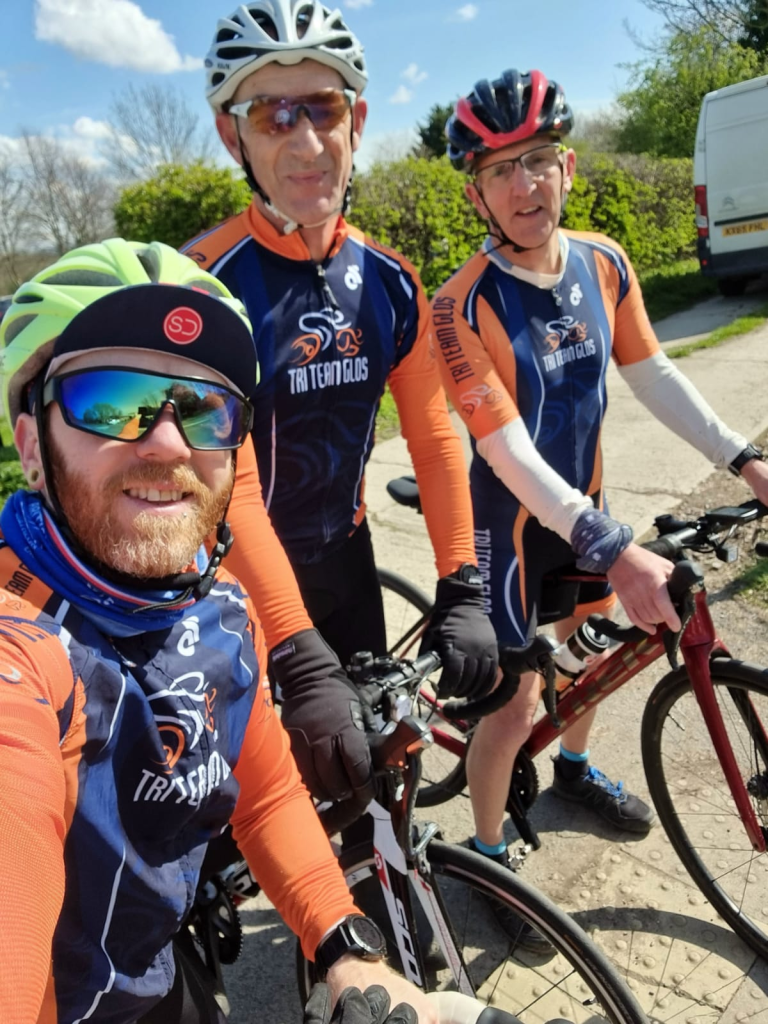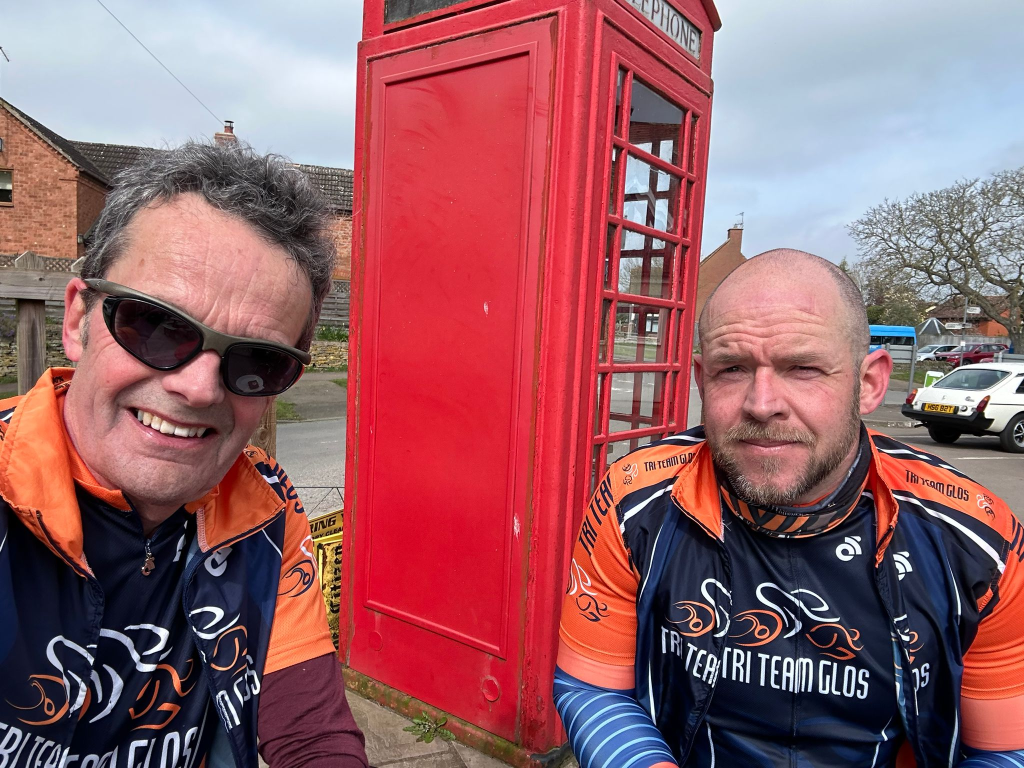 Since the easter weekend, rides have continued to run on the weekends, with rides being offered by the usual leaders (continued thanks to them). These rides are promoted towards the end of the week by Pete J and co-ordinated by the leaders.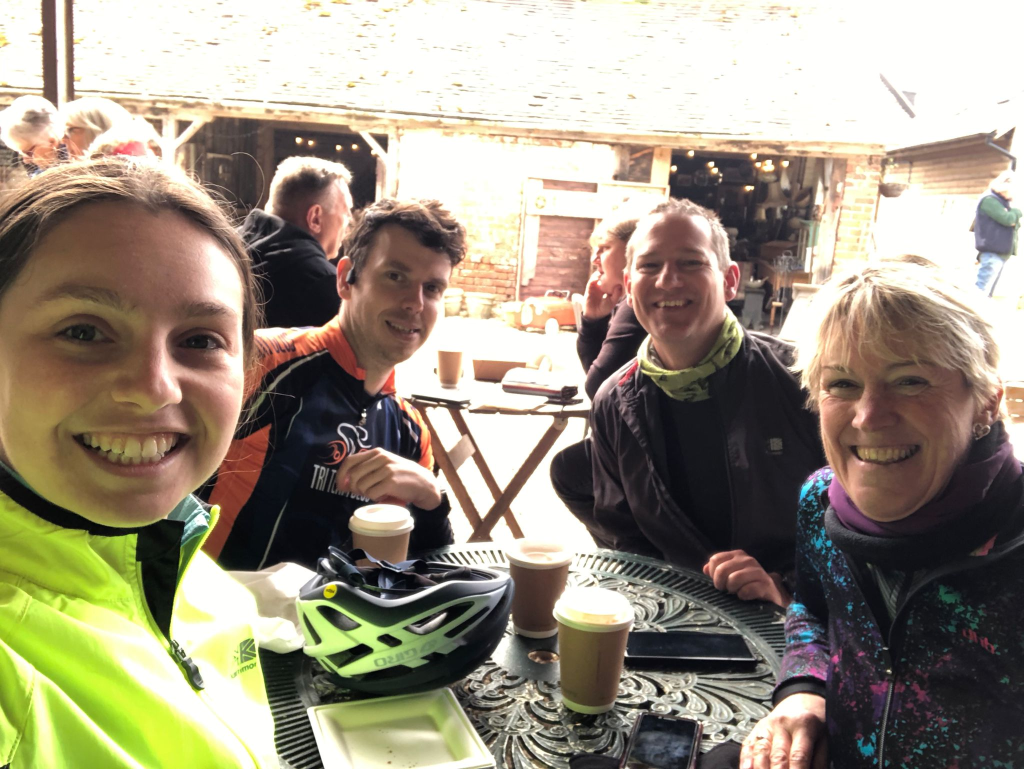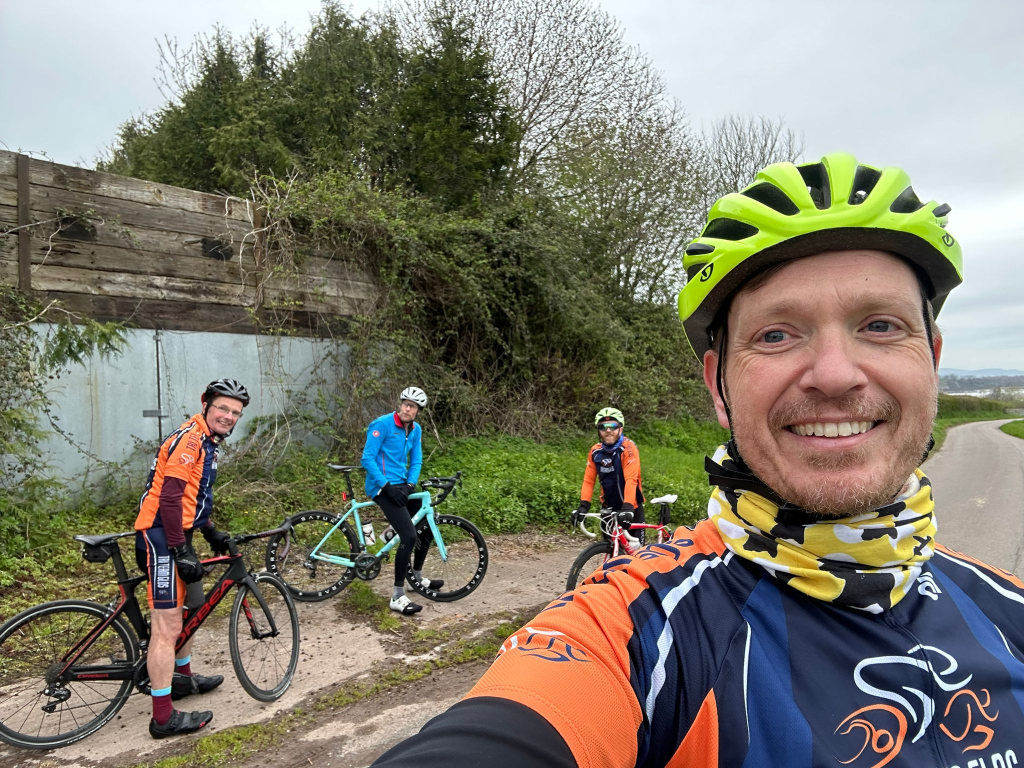 The weekend gone saw a ride put on by Jon M, which was reported back as below.
A super early start to this weekend's social ride, with the weather putting a dampener on Saturday it was the early birds who were treated to some beautiful weather as they tackled one of Gordon's routes up and over British Camp in the Malvern's. Short sharp and steep is tough but the group were treated to a long stretch of well earned downhill all the way to Ledbury. Early start means done and dusted before 9:30 giving the rest of the day to recover and enjoy the weather.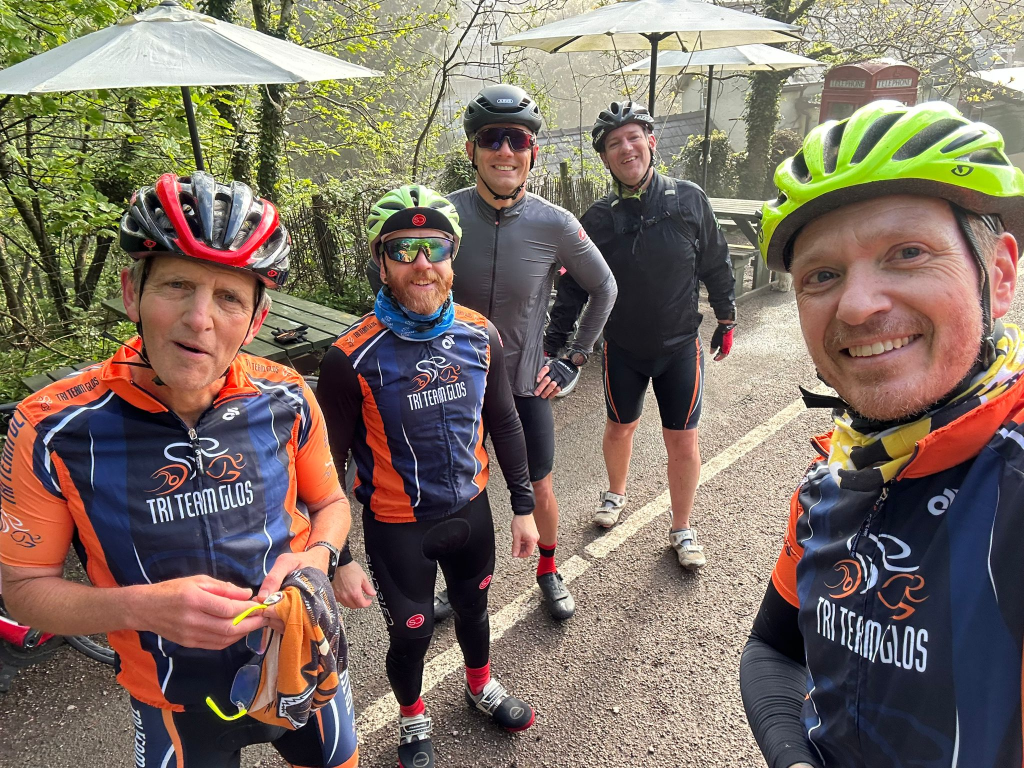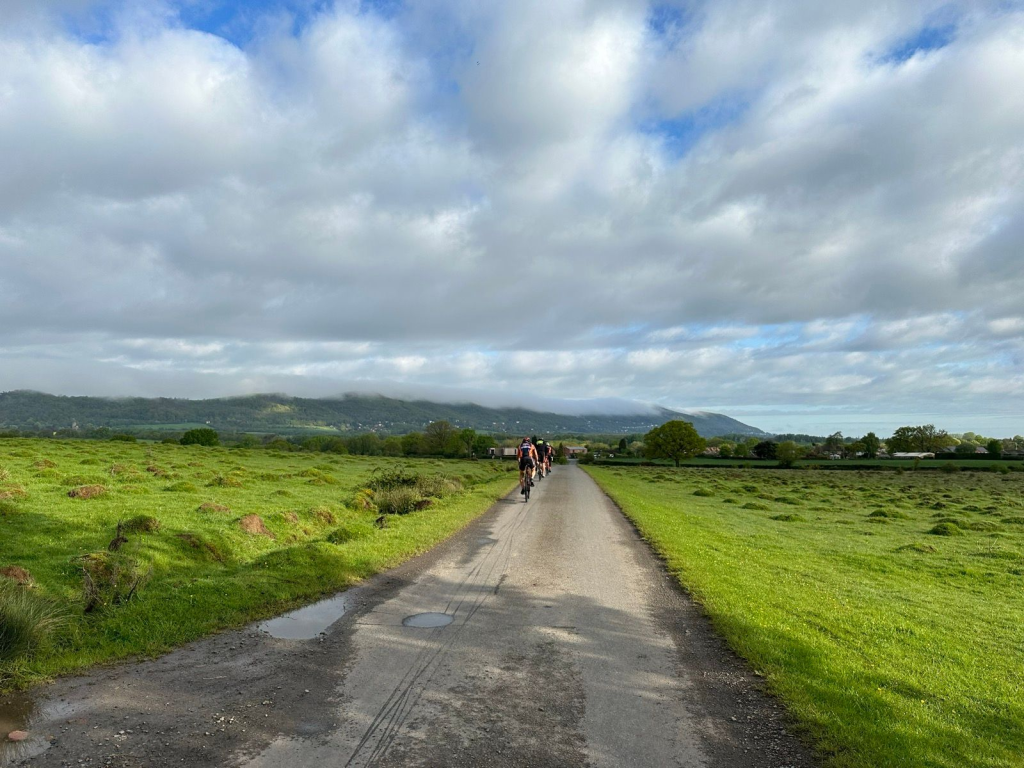 TTG on tour
Members have been reporting back on their travels, some on training camps, proudly posting pictures with the furthest reaching the Gold Coast, Australia (from our resident ex-Pat Mike H) Nice to see club kit being displayed around the world. Thanks to Hannah B, Tim W, Mike D, Dariusz , Mike H for sharing with the membership. Dariusz was AG representing GBR in the World Multiport Championships in Ibiza, which will have more below.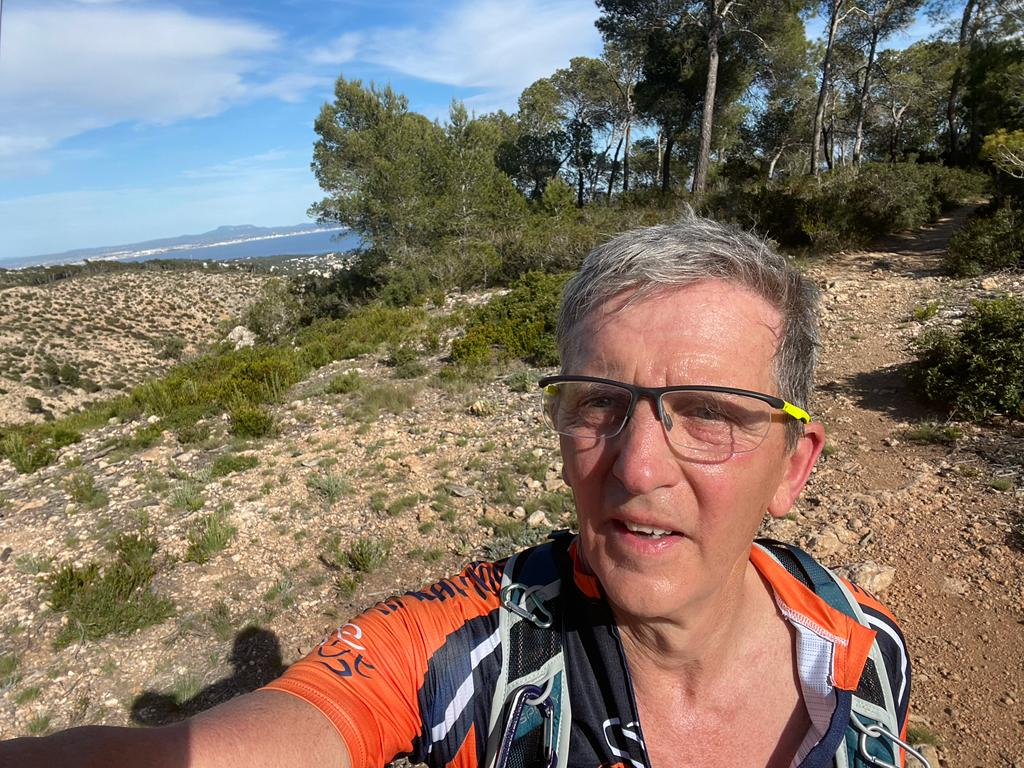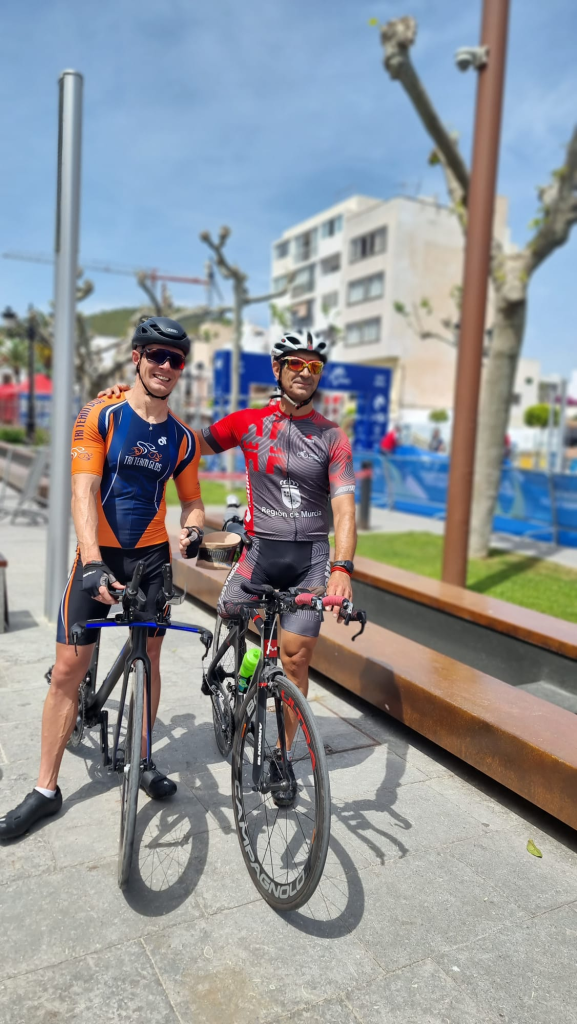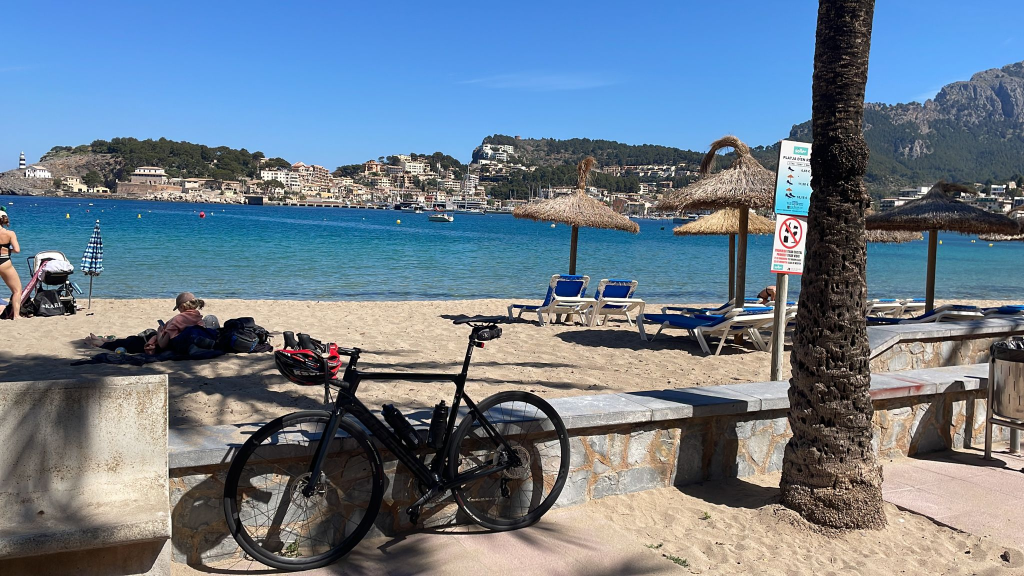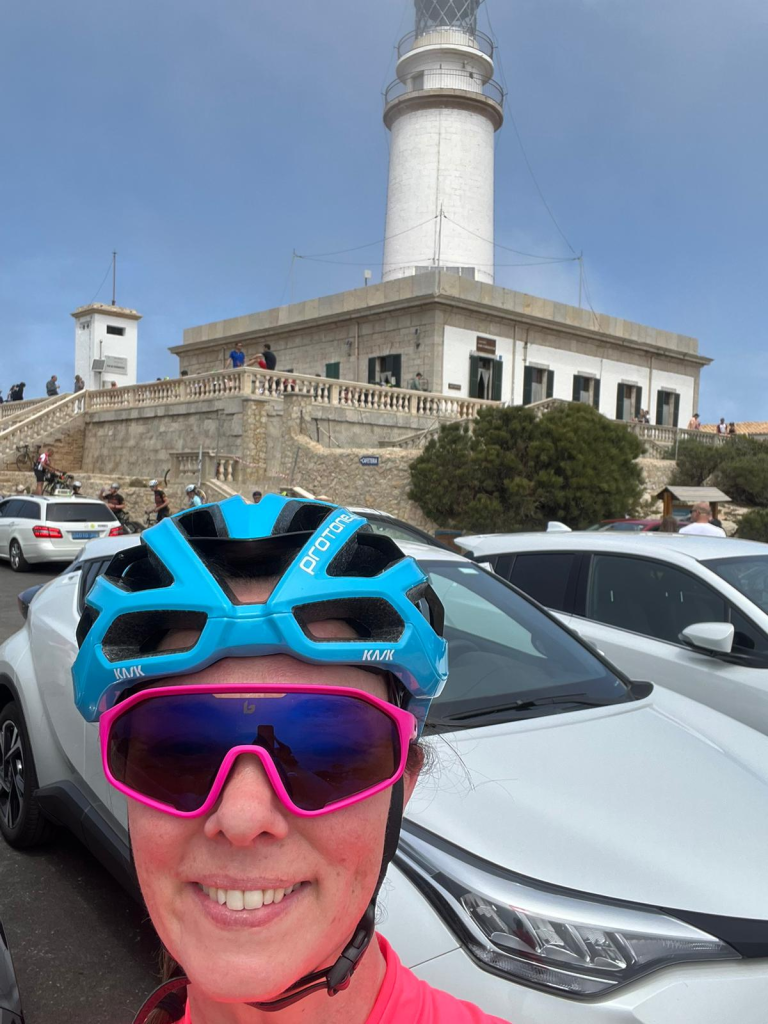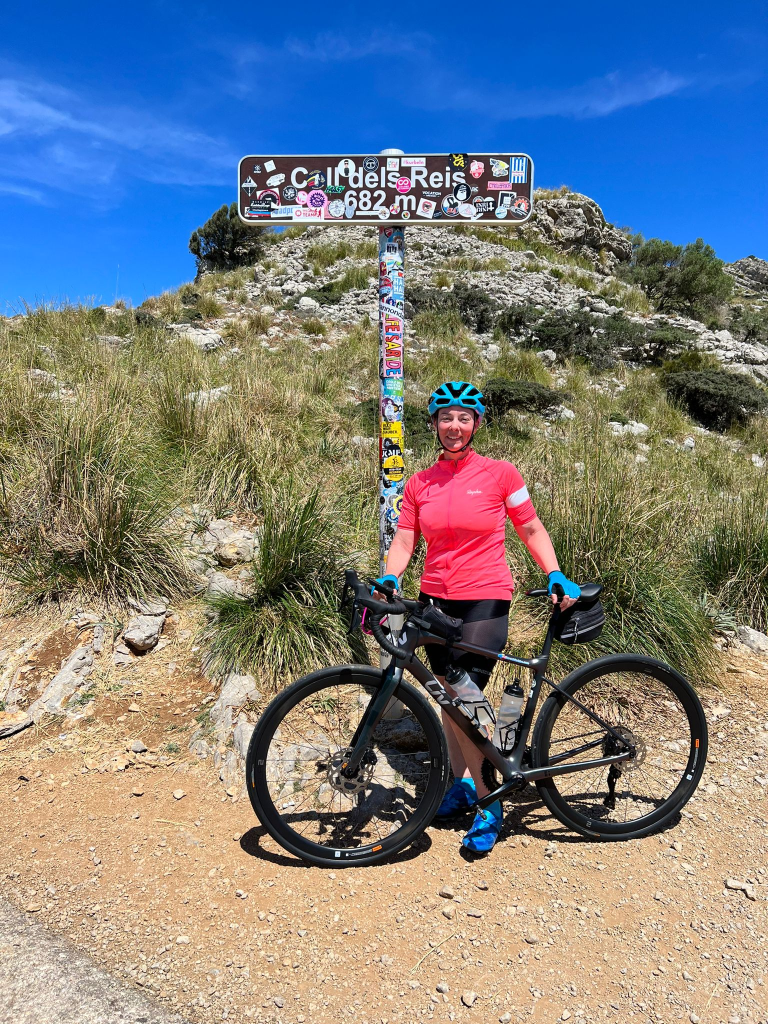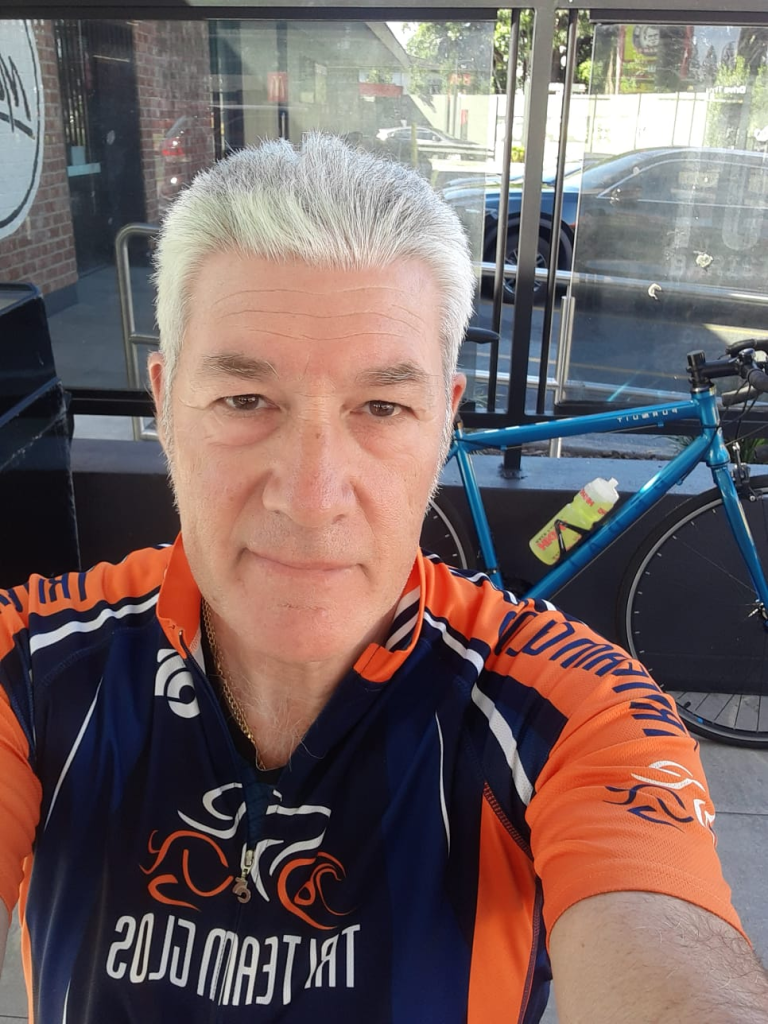 Final Tewkesbury Aquathon Race 23/04/23
Towards the end of April saw the final Tewkesbury Aquathon race hosted by Tewkesbury tri, A series roundup with follow from Katie Keates in due course. TTG were in good representation by Ryan, Lee, Adey, Hannah R & Katie T (unfortunately Katie W & K withdrew), but Katie K excelled in her cheerleading skills to support members taking part . A special mention to Hannah R who achieved an Age group win in the final race, that and the club getting a mention by Tewkesbury Tri for our coffee drinking abilities.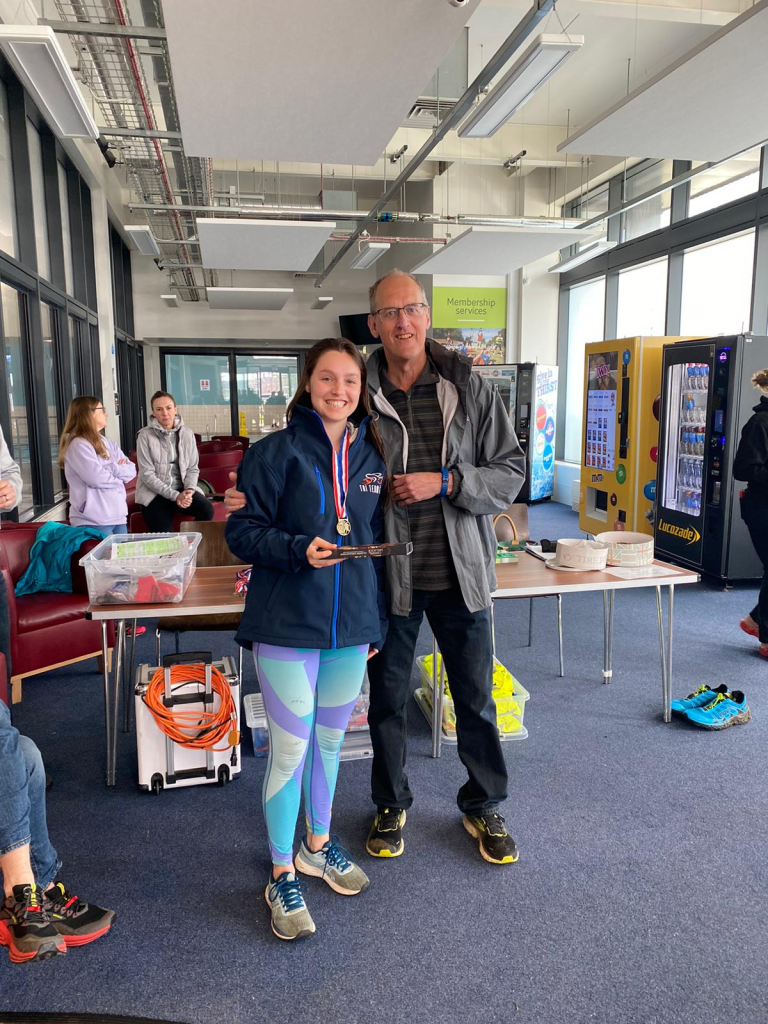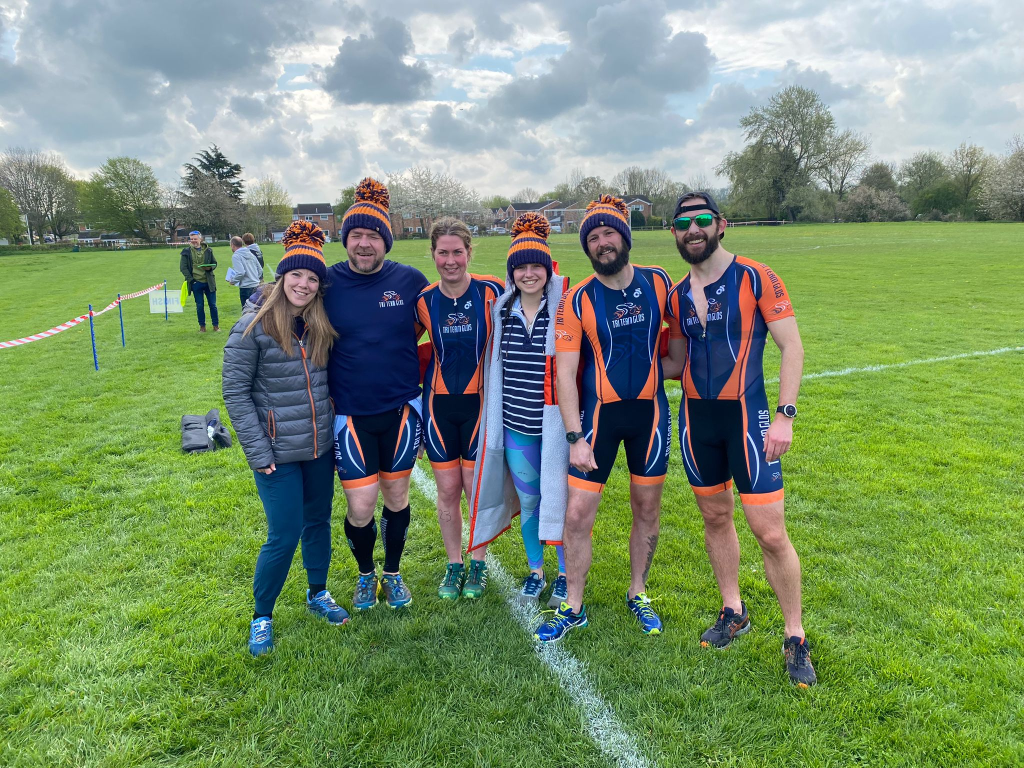 World Duathlon Champs Ibiza
AG GBR Rep Dariusz travelled to Ibiza to take part in the Duathlon World champs, sharing videos and photos of what appeared to be an amazing time where Dariusz updated us all on his progress. A clear PB of 9 mins finishing 24th Overall. Hopefully a race report with all the photos and emotions attached to the race will follow from Dariusz.
Parkrun – Semi Takeover – Glos City
Jon M organised a semi takeover and Race directed the Park Run on the weekend of the 29th April with other members assisting in other roles. This offered an opportunity to raise awareness of our club but also to promote our event that is now only three weeks away. Again, Club kit display game was strong. Well done and most importantly thank you to those members who gave up their Saturday morning to volunteer.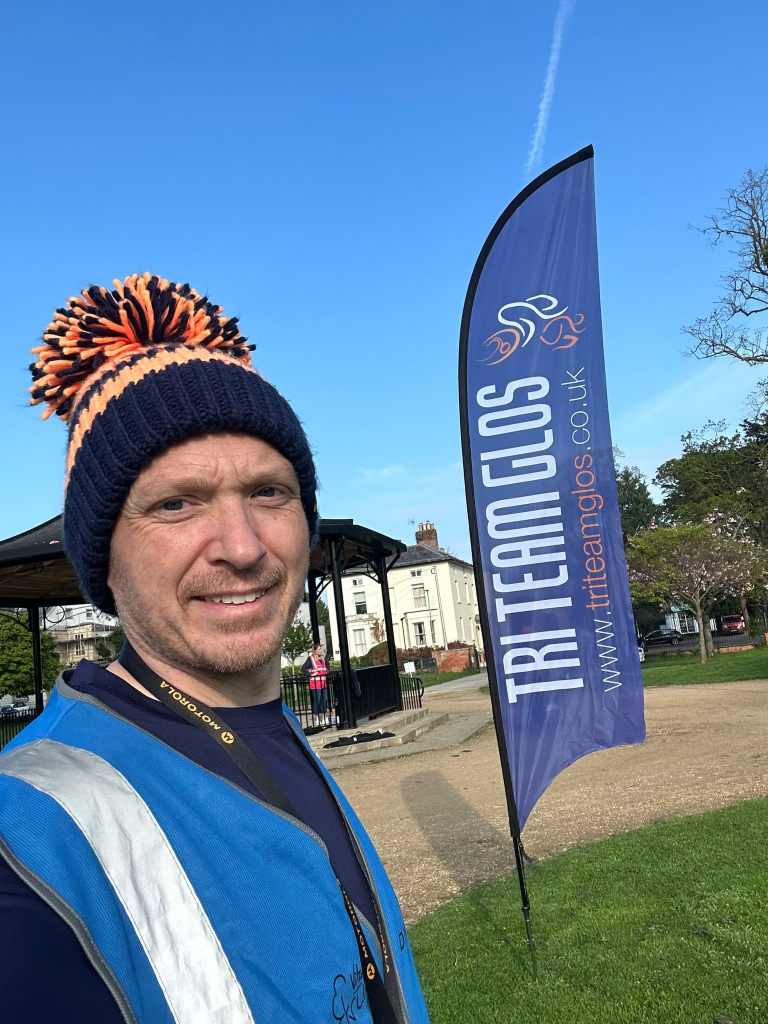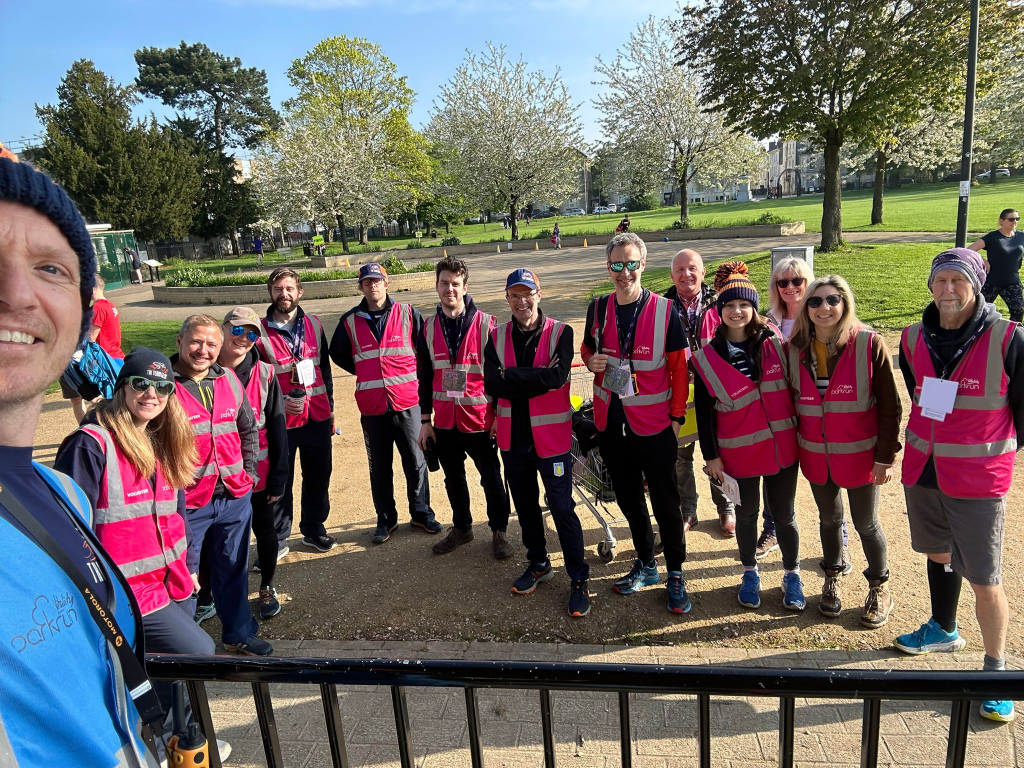 New Member Alert!
Sunday 30th April saw the safe and highly anticipated arrival of the newest and now youngest member of TTG. Congrats Charlie & James on Max's arrival.
Ryan crosses the pond to take on 70.3 St George UTAH
Ryan Green took a quick nip across the pond to take part in the Ironman 70.3 in St George Utah. A race report is here. Amazing job Ryan.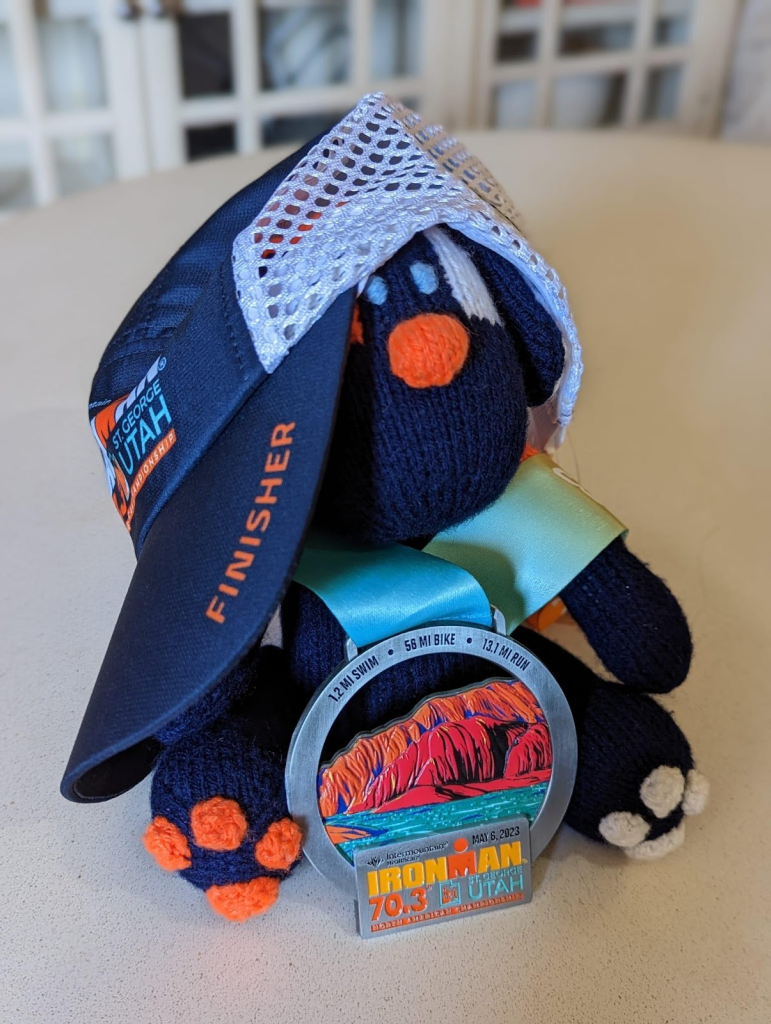 Upcoming
Katie Weeks is competing in Ironman Lanzarote on the 20/05/2023
Chris Basnett is "competing" in Outlaw Nottingham Half on 21/05/2023
Adey & Katie Keates in the 51FIVER Olympic distance @ South Cerney 21/05/2023
We look forward to race reports in due course.
CLUB RACE – 28/05/2023
A large number of the membership in the 113 04/06/23 – 4 WEEKS TO GO.
If you are competing in an event, why not let us know? We can share it with the membership and then read your race report afterwards!
Ploddy
The club has started swimming at our lake near Newent again for the season. We tested the water on 28th April and found it to be around 9degC and the tests we ran showed it to be of drinking quality though few of us would swap it for our usual tipple!
The first official swim was on Tuesday 2nd May, the water had warmed up to a balmy 11degC and we all agreed that it was really pleasant swimming conditions once you'd warmed up! If you haven't already signed up it's not too late, just give Pete Jones a shout and we can take it from there. A season ticket costs £30 for one or £50 for two swims/week – less than £1 a swim!!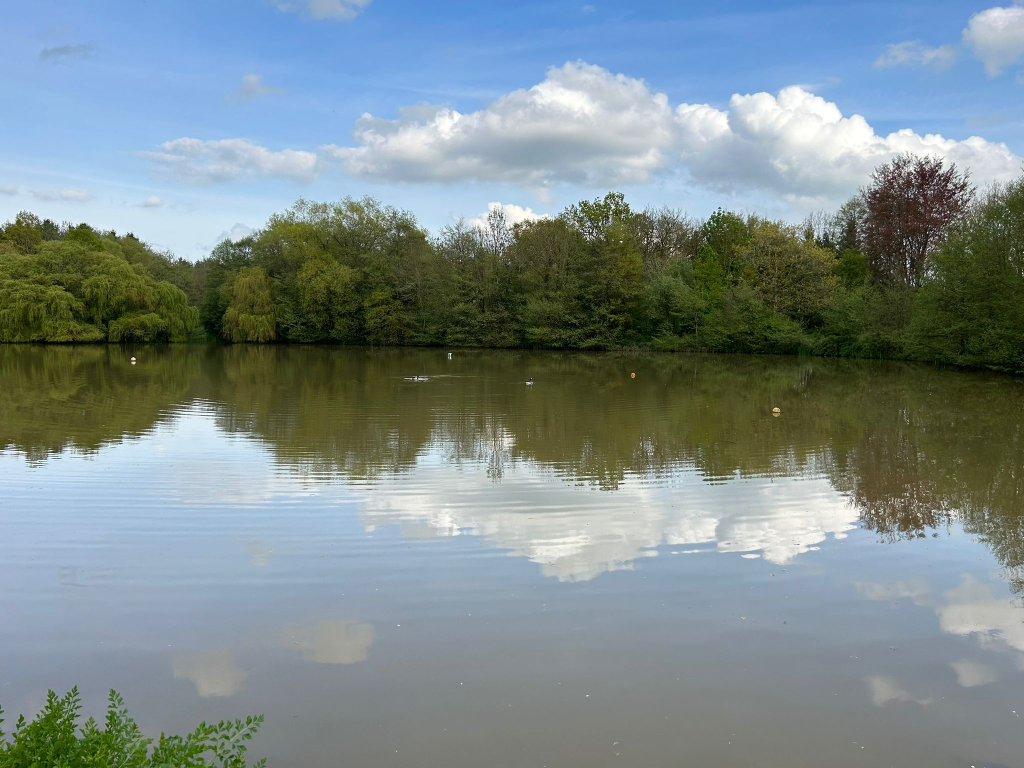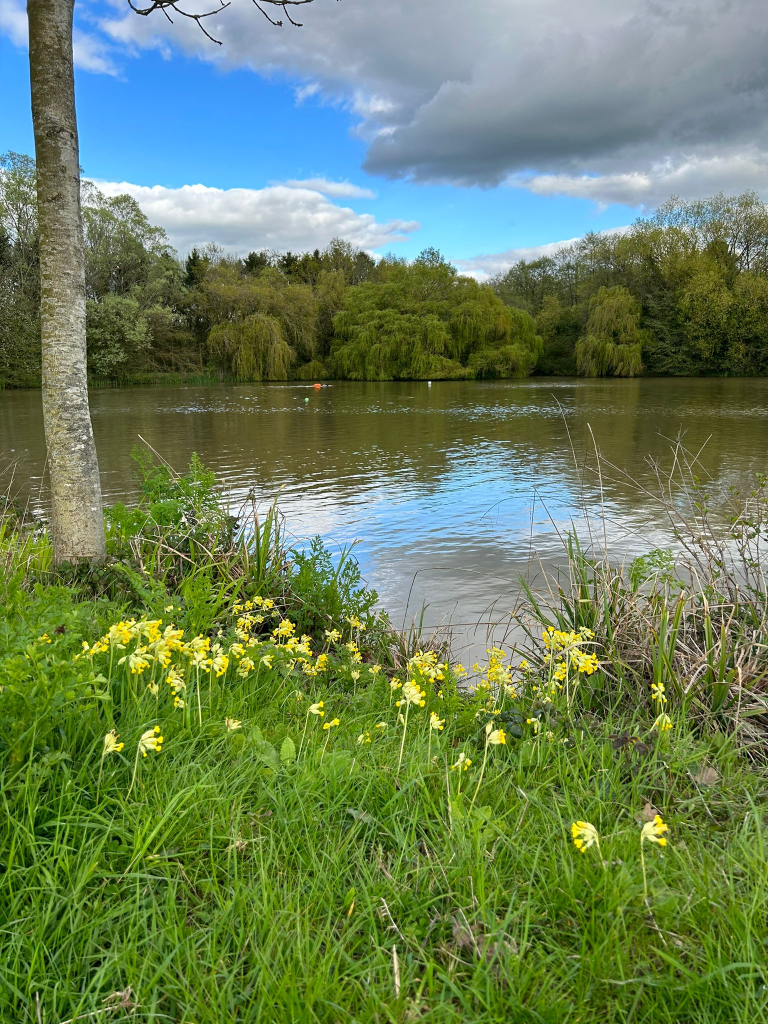 Membership Reminders
A good number of members have renewed their membership for 2023-2024 Season which is great to see, thankyou, however, there is still a number of that have not. A gentle nudge to remind people to renew ASAP. If there are any questions or issues with it please contact the club committee who will be happy to help.
Club Kit – Gloucester Sports
Whilst Champion systems are the supplier for our club racing kit, a lot of work is going on behind the scenes in relation to club leisure wear that you can get from Gloucester Sports. The kit is made to order – i.e when you decide what you want, contact Glos sports and they will order in and then brand the kit up for you. A list of the kit along with photos is in commission at the moment, but you may have already seen some of it on display.
Further work is going on behind the scenes to get more baseball caps and buffs. You will be updated on that as and when there is news to share.
Next Week
Monday
Social Run (Meet at 1815 Sainsburys, 50 minute)
NO SWIMMING
Tuesday
Coached Run at Oxstalls Campus
Ploddy
Wednesday
Coached Swim at GL1
Thursday
Friday
Ploddy
Saturday
Bike TBC
Sunday
Bike TBC