It has been 2 weeks since the last update, which in itself was a monthly update, so this is more of a two week one and hopefully we can resume to some normality once the club race is out of the way this coming Sunday.
Weekend Riding
Two weekends have passed and in that time Club members have been out in force exploring the county on two wheels on the social /club rides.
Adey led a route following the Pied piper sportive 100km route out towards the forest towards Ross on wye and back towards the familiar roads around Newent and Tewkesbury on the 13th May, and he was joined by Katie K.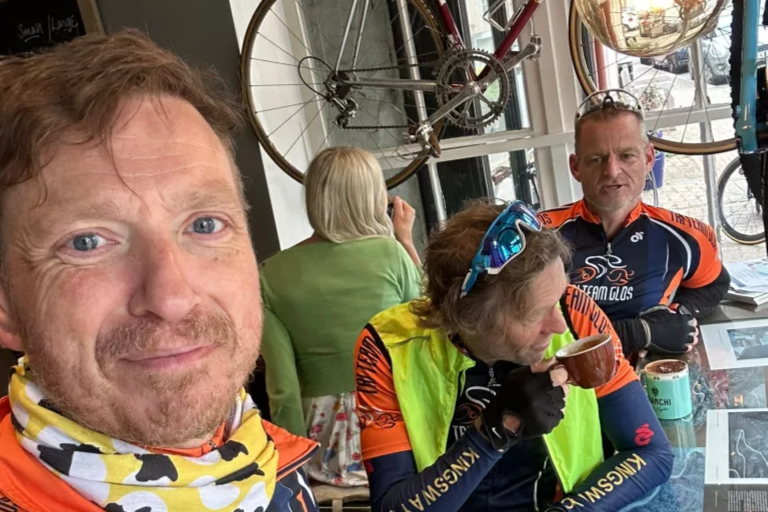 On the 14th May, Jon M headed south taking on Frocester toward Malmesbury and back in what was a 80km route approximately. Jon was joined by Pete B and Gordon, stopping for coffee and cake whilst out. Both rides had good weather conditions , with the sun shining bright on our members.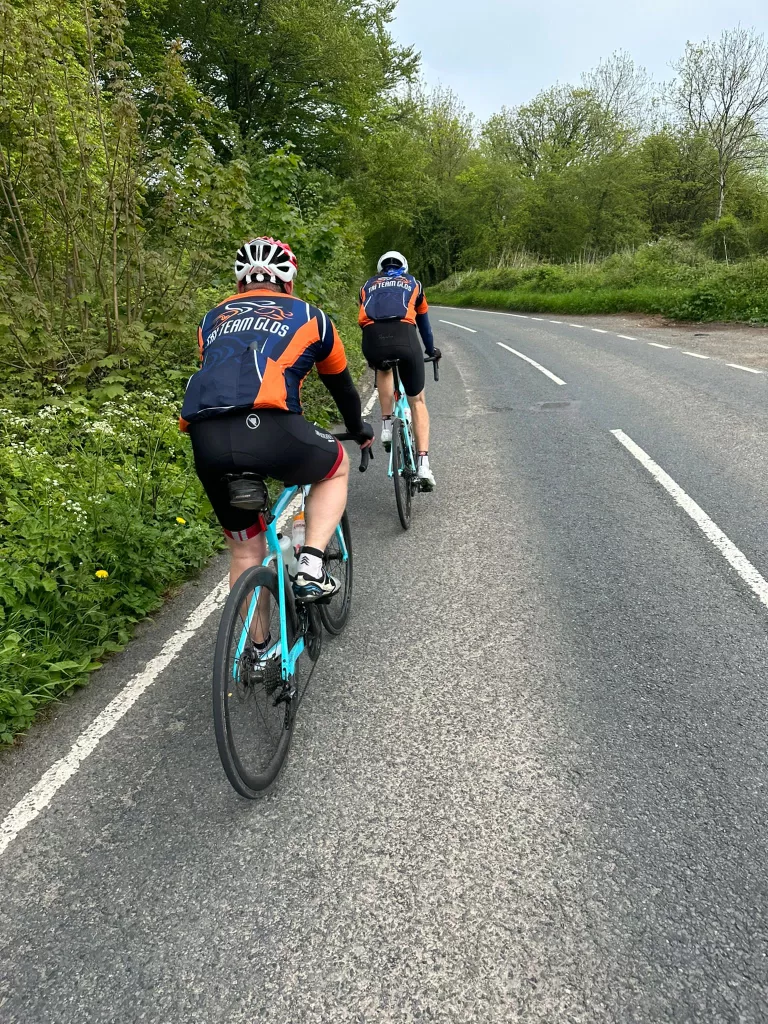 On the 20th May, John H led a ride to Tetbury on an approximately 80km ride which ended up being a solo ride for him as Tricky had to withdraw with a technical.
Tricky in turn led a ride on Sunday 21st, where he was joined by Lee on a 60km (ish) route of the Stroud area.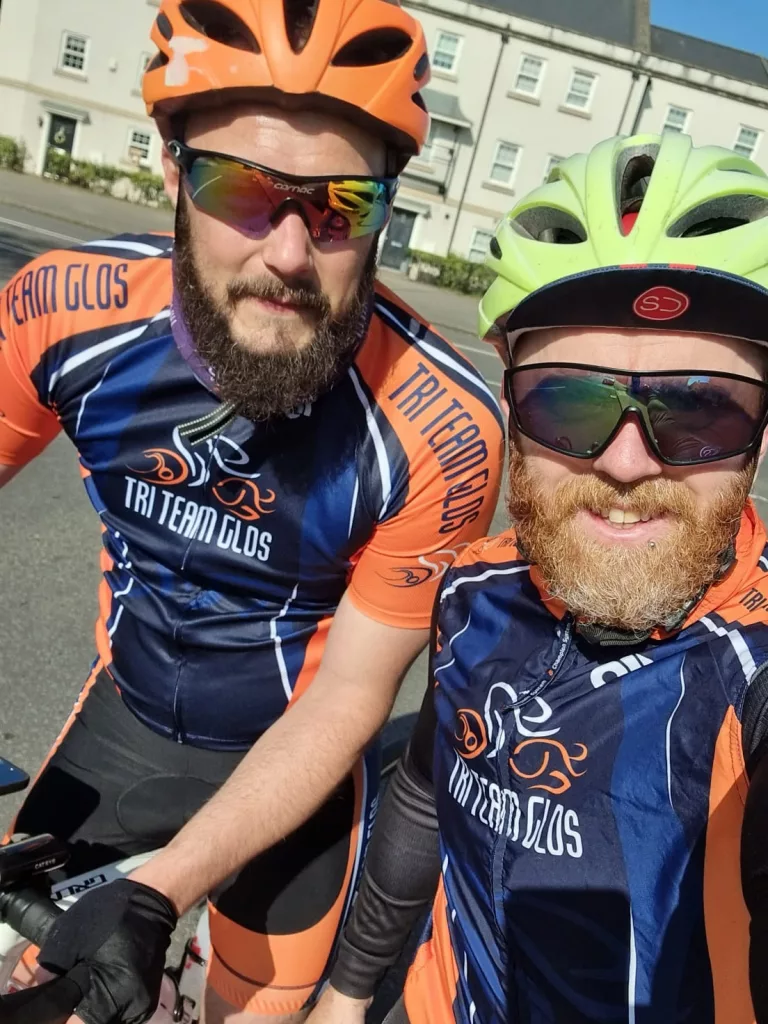 Hannah R led a 55km ride on Sunday afternoon, which Ryan joined fresh from being the team cheerleader in South Cerney earlier in the day and ended with a nice social meet at the Red Lion at Wainlodes, where other members joined them.
Races
Its been a busy couple of weeks on the whole, kicked off by Gavin K doing 100 mile (yes miles not KMs) Cotswold Sportive on the 13/05/23
Mike D, Katie T and Lizzie Clegg all took part in the LPS event 13/05/23 at lake 62 Cotswold Water Park. Mike on the TRI, Lizzie on Aquathon and Katie T on the duathlon covering all bases for the club, with Mike taking an age group win in the sprint tri.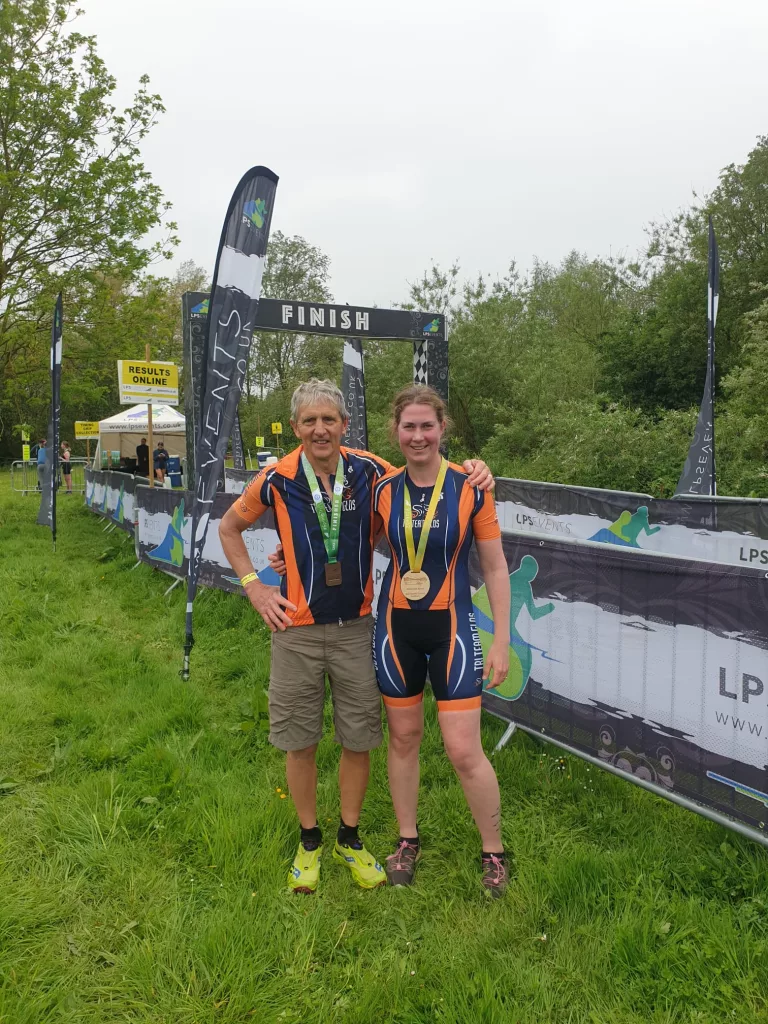 Jon M took on the Westonbirt 10k on 18/05/2023 posting a chip time of 49:34. A time which alone is decent, but then you realise he did it pushing his daughter Storm around in a buggy which makes the time all the more that impressive.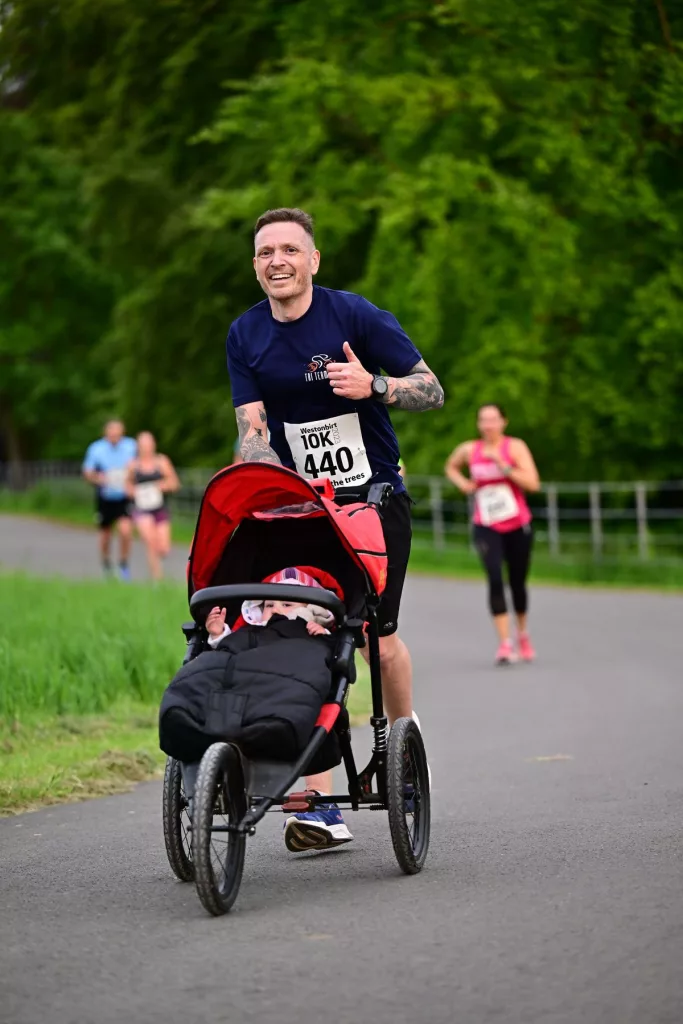 Saturday 20th May saw the whole club being glued to their phones on the Ironman™ tracker following Club Chair, Katie W take on Ironman Lazarote which she safely and successfully dispatched in 14 hr 19m. A race report will be ready for you all to read I'm sure in due course. Well Done Katie W.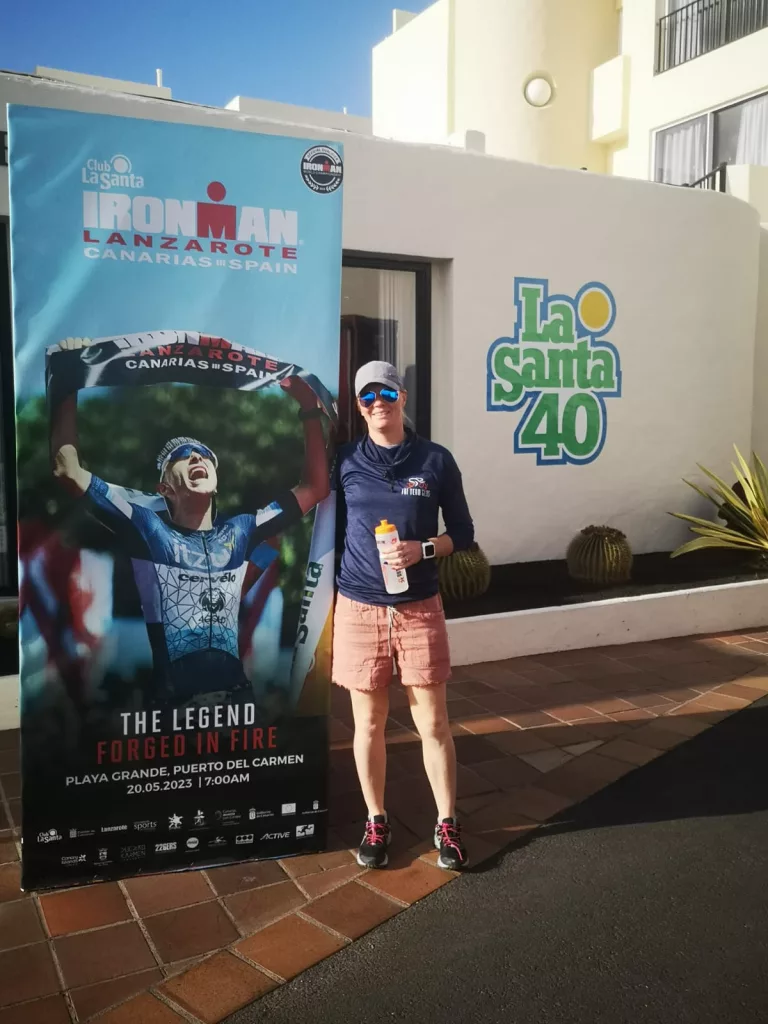 The following day saw Adey, Katie K and Andy J take on the Costwold 51FIVER at Lake 32 South Cerney, for which Adey has written up a report for here. Adey finished the standard distance in 2 hr 44 mins, Katie k 3 hr 3 mins and Andy j in 2 hr 48 mins, which smashed his previous best time. Well done Andy.
Sunday also saw Chris B at Outlaw X Half distance in Nottingham which he safely navigated and completed in 6 hr 53m. Chris too will be publishing a race report in due course.
And last but not least, Derek Austin took on the Worcester Double Sprint completing what was a busy weekend for the club.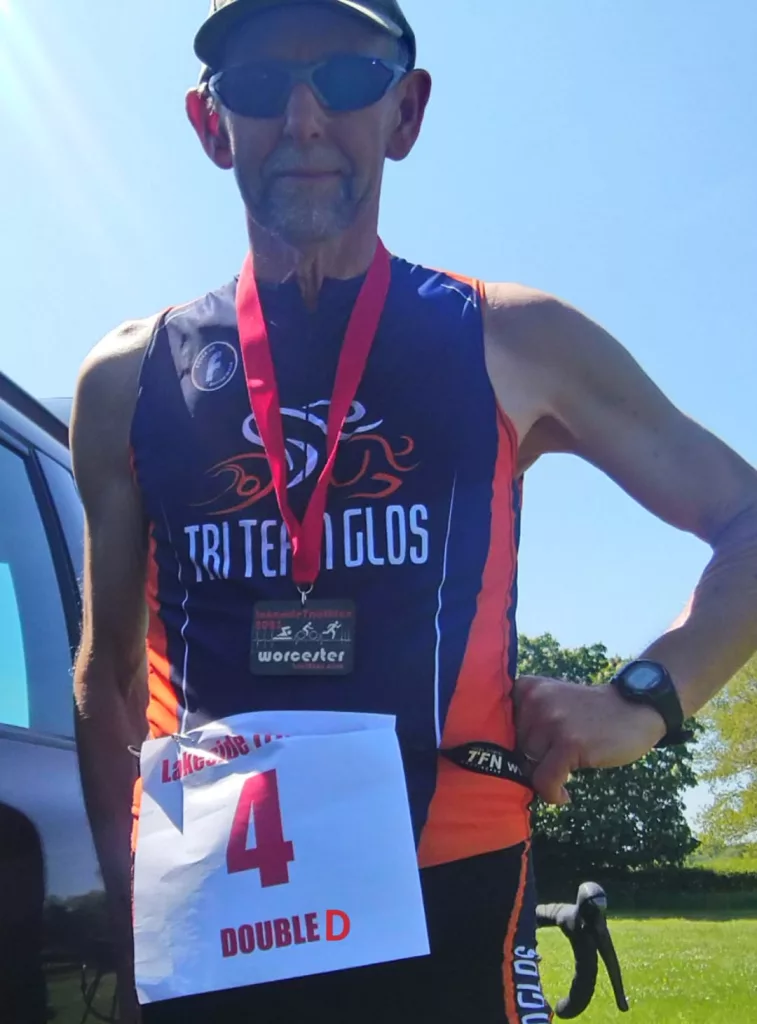 Time trialling
Pete J and Gordon both spoke up midweek about Time trialling events that take place on either Tuesdays or Thursdays in the local area. The details of these are published in the Whatsapp groups but if you have any questions or want to take part, shout up in the group as there may be other members who will tag along.
Club Race
It is now less than a week until the Club race on the 28th May 2023 at Halo Sports Centre, Mill lane Brockworth. Thanks to all members for putting the word out and trying to drum up support. Entries are still trickling in and there is still time for people to enter. A large majority of the membership are involved in one way or another from the Race committee to the all important marshalls. The weather looks set to be great for the occasion and it will be awesome to have a large amount of the membership in one place representing the club and making what is set out to be, hopefully, a great day.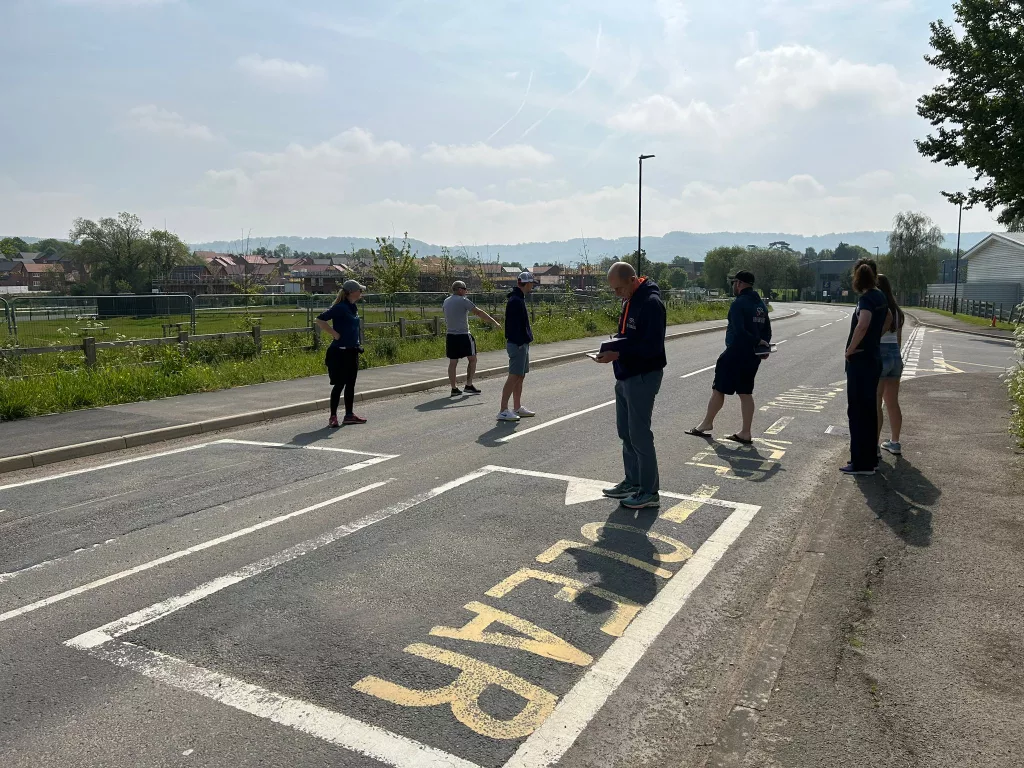 113
18 members are set to go for the 113 on the 4th June 2023 with a decent mix of experience and half distance first timers. There is a sperate 113 Whatsapp group where we all talk, share ideas, ask questions which not all the membership are party to. Gordon and Hannah R will be leading the support on that day for those competing and it was suggested at the last committee meeting that this should form part of a social day for the whole club. If you are not one of the 18 taking part that day, why not come down, enjoy the atmosphere, enjoy the weather (hopefully) and support your club mates in taking part in this race. The club marquee will be up (and I'm sure Hannah mentioned cakes) for people to congregate around to act as our HQ for the day. Families are welcome too, the more the merrier.